UoN and Merck partner to offer Medical Oncology Fellowship Program
Submitted by d.omido on Fri, 2016-07-08 16:36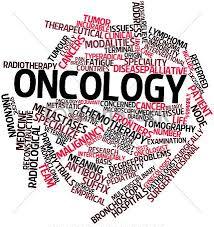 The University of Nairobi's College of Health Sciences (CHS) has partnered with Merck to start a Medical Oncology Fellowship Program, starting August this year.
Merck, a leading science and technology company said the program will be conducted at UoN and is part of its efforts to improve access to cancer care and strengthen the healthcare system in emerging markets.
Nine medical doctors from Sub-Saharan African countries will be sponsored by Merck in the first phase of the program for a period of two years.
They will come from Kenya, Uganda, Tanzania, Ethiopia and South Africa, later on, the program will be extended to other African countries in the following year.
In addition, Merck will support another five African doctors to participate in a paediatric and adult medical fellowship program, which will be held annually at Tata Memorial Hospital, Mumbai, India.
While commending the initiative, CHS Principal Prof. Isaac Kibwage, said the move is a great step in improving the quality and accessibility of cancer care in Africa.
"We believe that the only way to effectively prevent, detect and treat the rising number of cancer cases in Africa is through establishing public private partnerships between health ministries, academia, and industry in implementing successful programs such as the partnership with Merck. This fellowship program will not only target Kenyan doctors but doctors from Sub-Saharan African countries as well with the aim of improving the quality and accessibility of cancer care in the continent," Prof. Kibwage said.