MESSAGE FROM THE CHAIRMAN.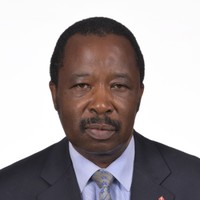 The Department encompasses 4 Thematic Units:  Internal Medicine (Unit of Clinical Medicine), and Pharmacology (Unit of Clinical Pharmacology) Unit of Medical Oncology (UMO) and Unit of Clinical infectious Diseases (UCID)
The specialty of Internal Medicine takes pride in considering itself the "mother department" from which the entire profession of medicine derives its name. 
We teach the Undergraduate medical class during the junior clerkship (3rd year & 4th year ) and senior clerkship (5th year).  Other than teaching the specialty of Internal Medicine, the Department is also entrusted with the broad task of introducing the students to the world of Clinical Medicine and teaching the basic concepts of clinical evaluation and care. This involves both didactic and clinical sessions. 
We also offer courses to Dental undergraduate and postgraduate, neurosurgery pharmacy and nursing students.
We do run a robust postgraduate programme leading to the Masters in Medicine degree in Internal Medicine with a total of about 50-60 students at any one time.  The postgraduate dissertation involves extensive research and is a major source of new knowledge.
The Department also offers PHD and MD courses.
The Department is composed of eminent specialists in most of the subspecialties of Internal Medicine with a sound research portfolio.
We also offer clinical fellowship training in Medical Oncology & Clinical Infectious Disease.
The Department is involved in extensive research on HIV and Non Communicable diseases through Projects namely: CRISPP and EDCTP.
PROF. ERASTUS AMAYO FAAN 
CHAIRMAN
DEPARTMENT OF CLINICAL MEDICINE & THERAPEUTICS